With a customer-focused focus, Green Touch provides high performance commercial grade touch displays and touch all-in-one machines with a wide variety of installation options to meet customer needs for efficiency, hygiene and easy payment, providing superior service to users in the retail sector.
As shopping behavior shifts, the need for flexible shopping options is greater than ever, forcing food retailers to adapt quickly. Enhance the shopping experience by providing customers with self-checkout services that minimize wait times and improve order accuracy by using our touch products. From self-ordering and self-checkout to visitor check-in, self-service kiosks allow customers to control their own experience. You can set yourself apart from your competitors, build engaging customer relationships, and provide a secure and unique shopping experience.
Simplify your guest ordering experience, increase sales, and increase operational efficiency with our self-service ordering interactive touch screen solution -- freeing up your employees to focus on improving overall and exceptional service.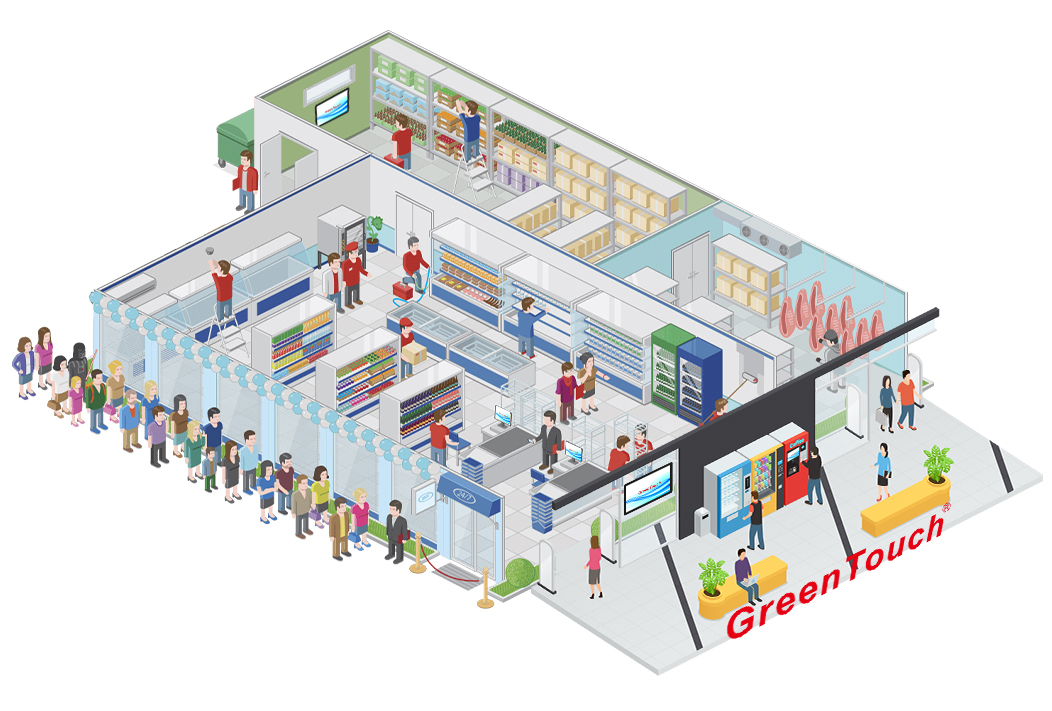 Green Touch's Touch solutions are applied to devices such as:
| | | | |
| --- | --- | --- | --- |
| | | | |
| Self-ordering Kisok | POS | Self-checkout Kiosk | Self-service Kiosk |
Products Built for Transportation:
| | | | |
| --- | --- | --- | --- |
| | | | |
| GT-TM-2C series Open frame 7''-55'' | GT-TM-3A series Closed frame 7''-27'' | GT-TM-5A series Open frame 15''-23.6'' | GT-TM-5A-IRK series Open frame 15''-23.6'' |