With the rapid development of financial industry informatization, most financial institutions' outlets and business outlets make use of advanced network digital media playback platforms to release financial information in a timely manner and improve business capabilities and service quality. Green Touch has more than 10 years of experience in the field of touch, specializing in customizing touch devices for customers, especially financial self-service.
ATM, CRS, self-check machine, self-service payment machine and other equipment are widely used in the financial industry, which improves the working efficiency of banks, reduces labor costs and saves customers' queuing time. Our products are very suitable for high frequency use in public places, with good stability, anti-destructive, reliability and sensitivity.
Managing visitors is a complex job, save staff time, improve security, and ensure good service for your guests with Green Touch Interactive Touch Display visitor management solutions. From lobby check-in, to interactive wayfinding and conference room signage, your guests are sure to have an enjoyable experience.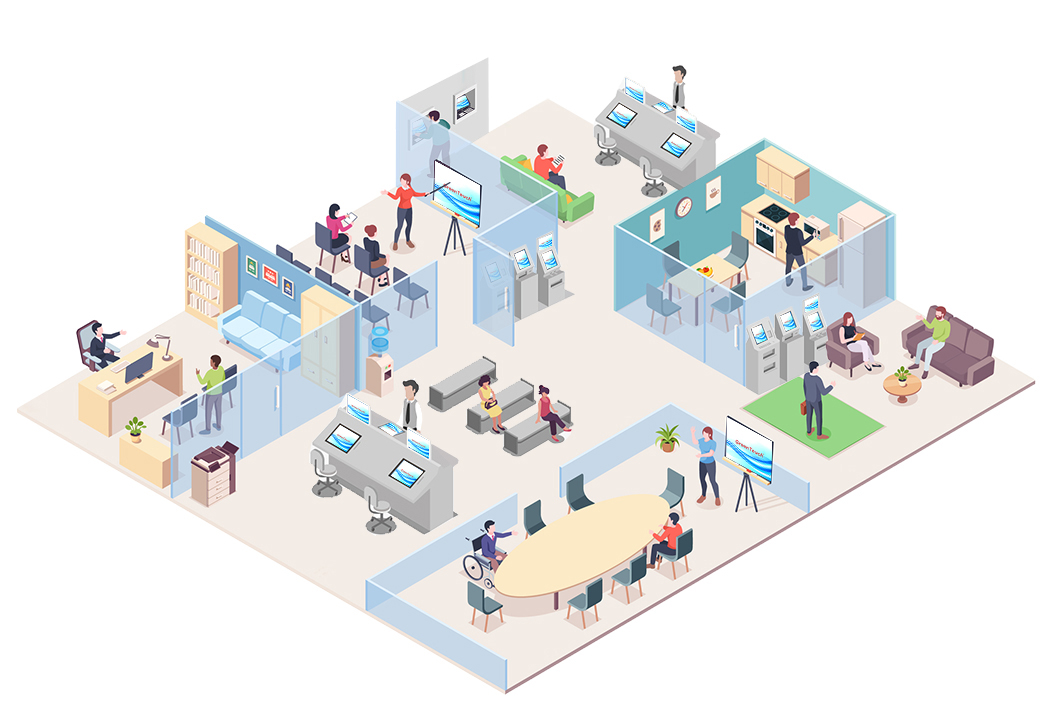 Green Touch's Touch solutions are applied to devices such as:
| | | | |
| --- | --- | --- | --- |
| | | | |
| ATM | Touch For Banking | Touch For Banking | Touch For Conference |
Products Built for Finance & Banking:
| | | | |
| --- | --- | --- | --- |
| | | | |
| GT-TM-2C series Open frame 7''-55'' | GT-TM-2E series IR touch PC Computer 32''-55'' | GT-TM-3A series Closed frame 7''-27'' | GT-TC-CMH series Conference All-in-one 65''-86'' |